All images copyright of Patty Wolfe Media Group.
Visit pattywolfe.com to check out more of her work!
I'm finally uploading some of the images from my recent lifestyle shoot with Patty Wolfe!
It was truly an honor to work with Patty. She puts so much emphasis on wanting to capture the personality behind her subjects. For me, as a golf and golf fashion journalist (and also a serious golfer), the expression "Golf is more than a sport. It's a lifestyle." is one that I use often. Patty latched onto that and got me out of my comfort zone to capture me in an entirely new light: Flipping through magazines, checking my golf swing in the bedroom mirror, dressing up to go out after a day of golf, ..and although pouring an entire bubble bath just to clean my golf clubs might be an exageration, its still represents my playful side. The bathtub scene was a collaborative concept that was inspired by Jan Stevenson. We wanted to do something that alluded to the Iconic image of Jan in a tub of golf balls without actually replicating it. I couldn't be happier with what we came up with, and Patty captured it perfectly! (Those images and others coming soon).
Lady in red? When the stairwell runner is in leopard print, why not! I love wearing power colors!: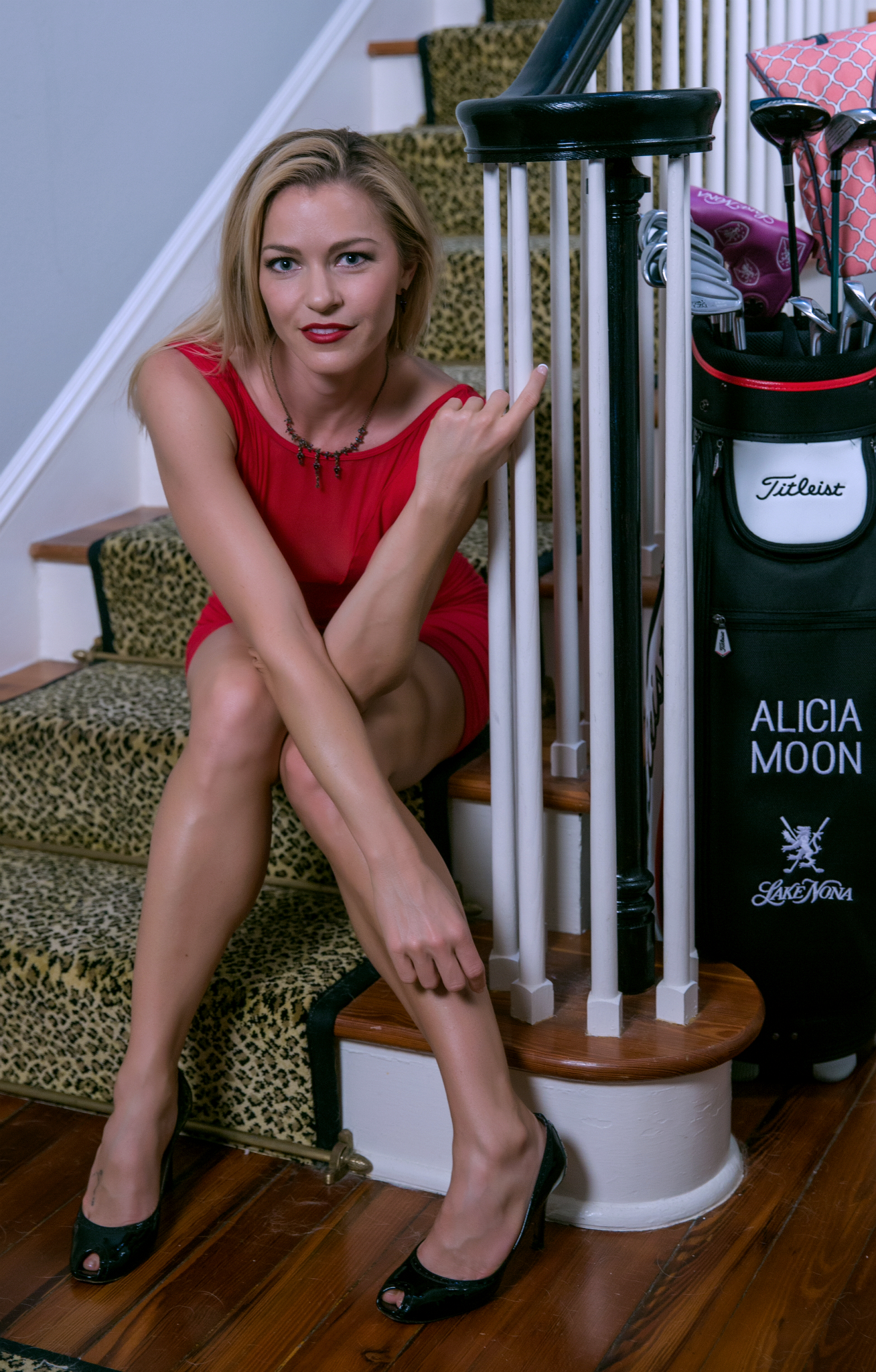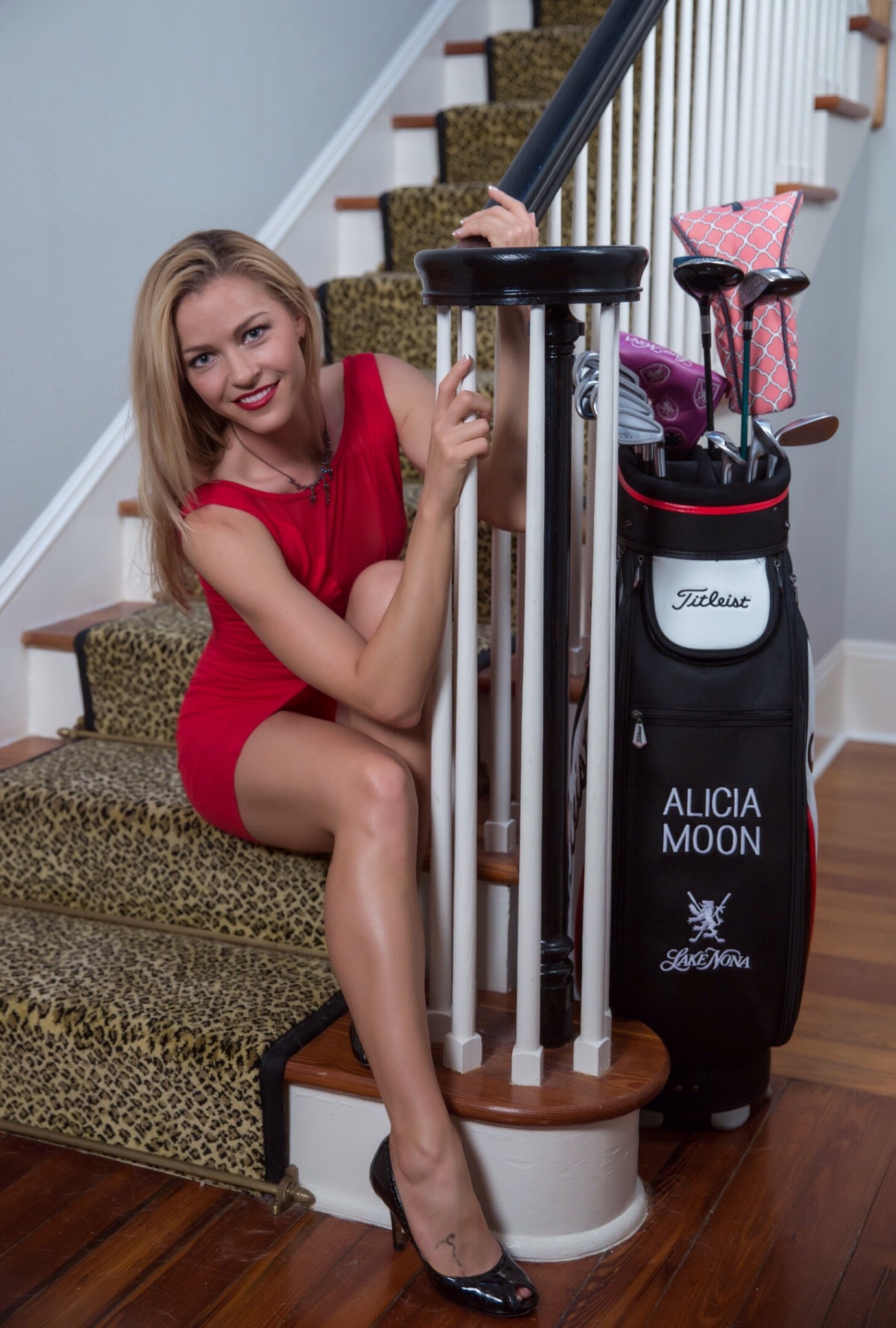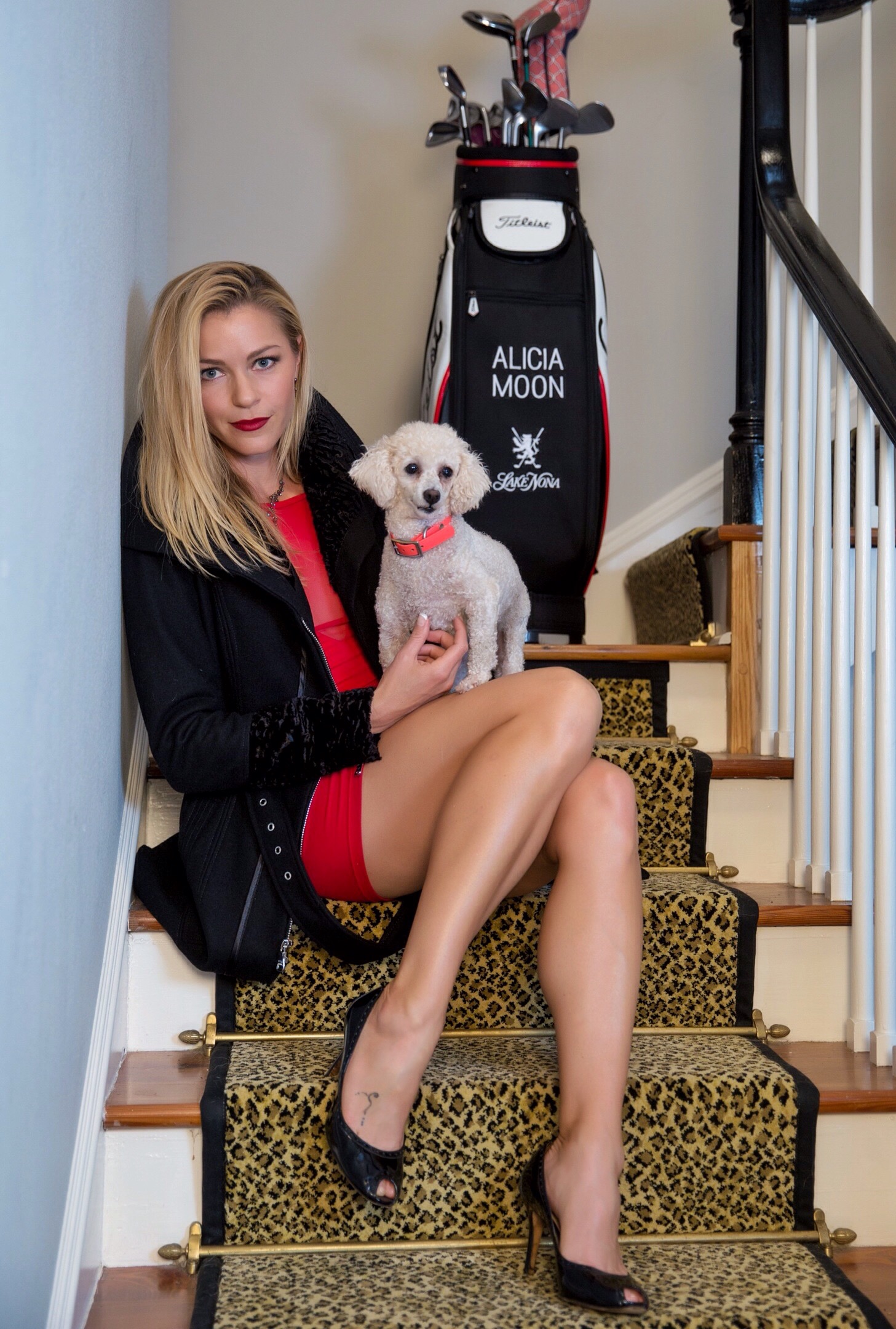 Patty Wolfe has become a personal friend as well as an inspiration to me in my professional career. She puts so much thought and care into her work as both a photographer and videographer, and the images are tellingof that. Thank you for these Patty!
-Alicia Moon